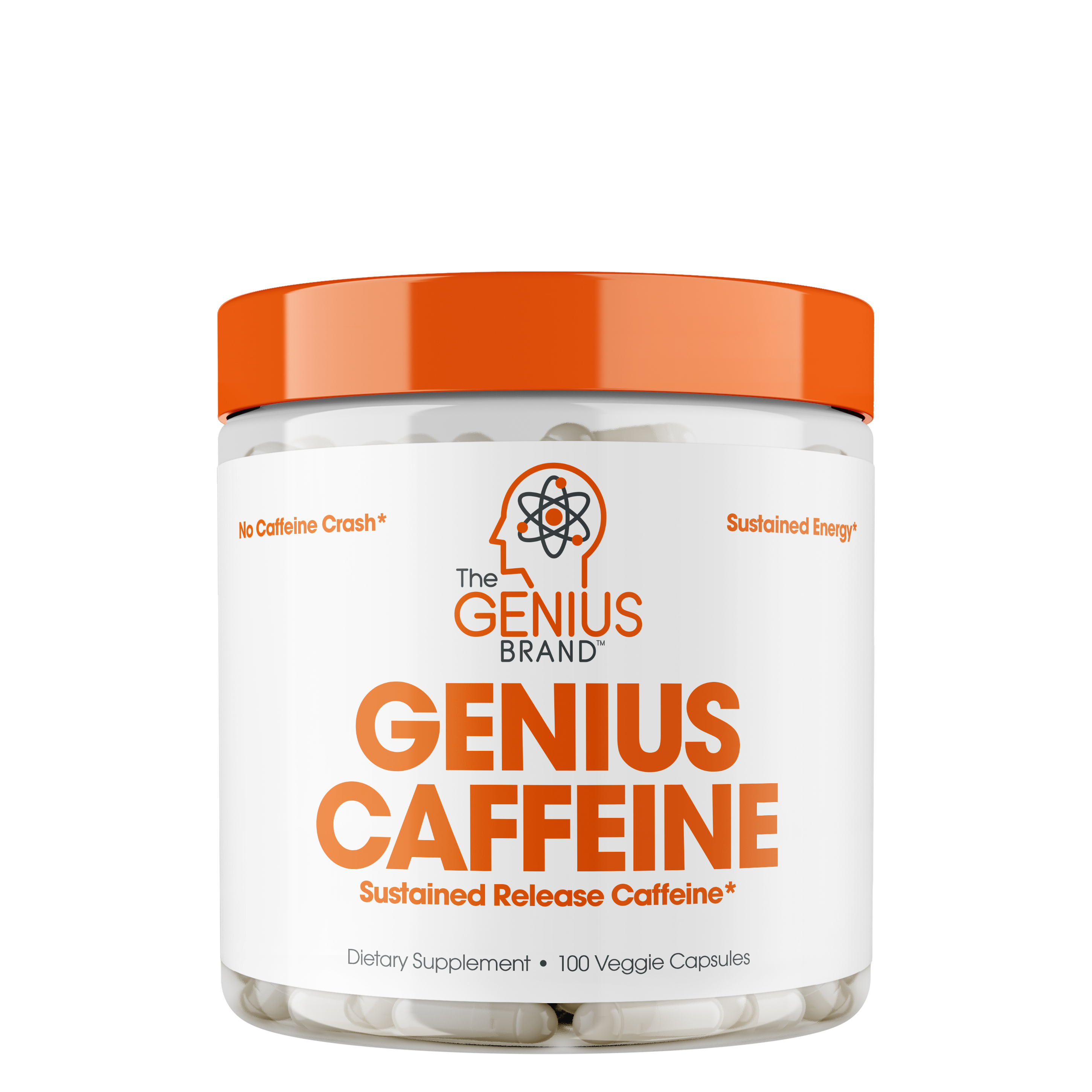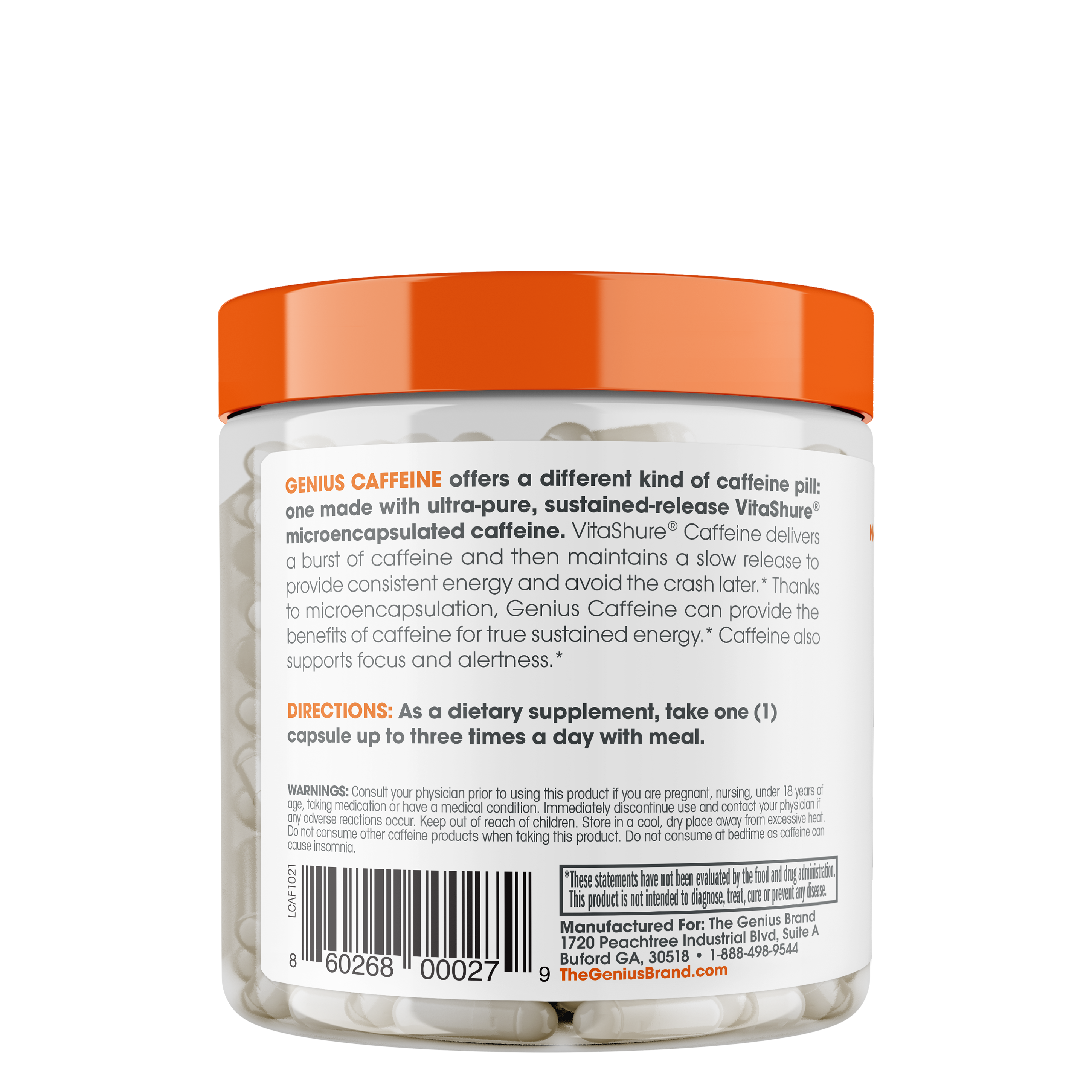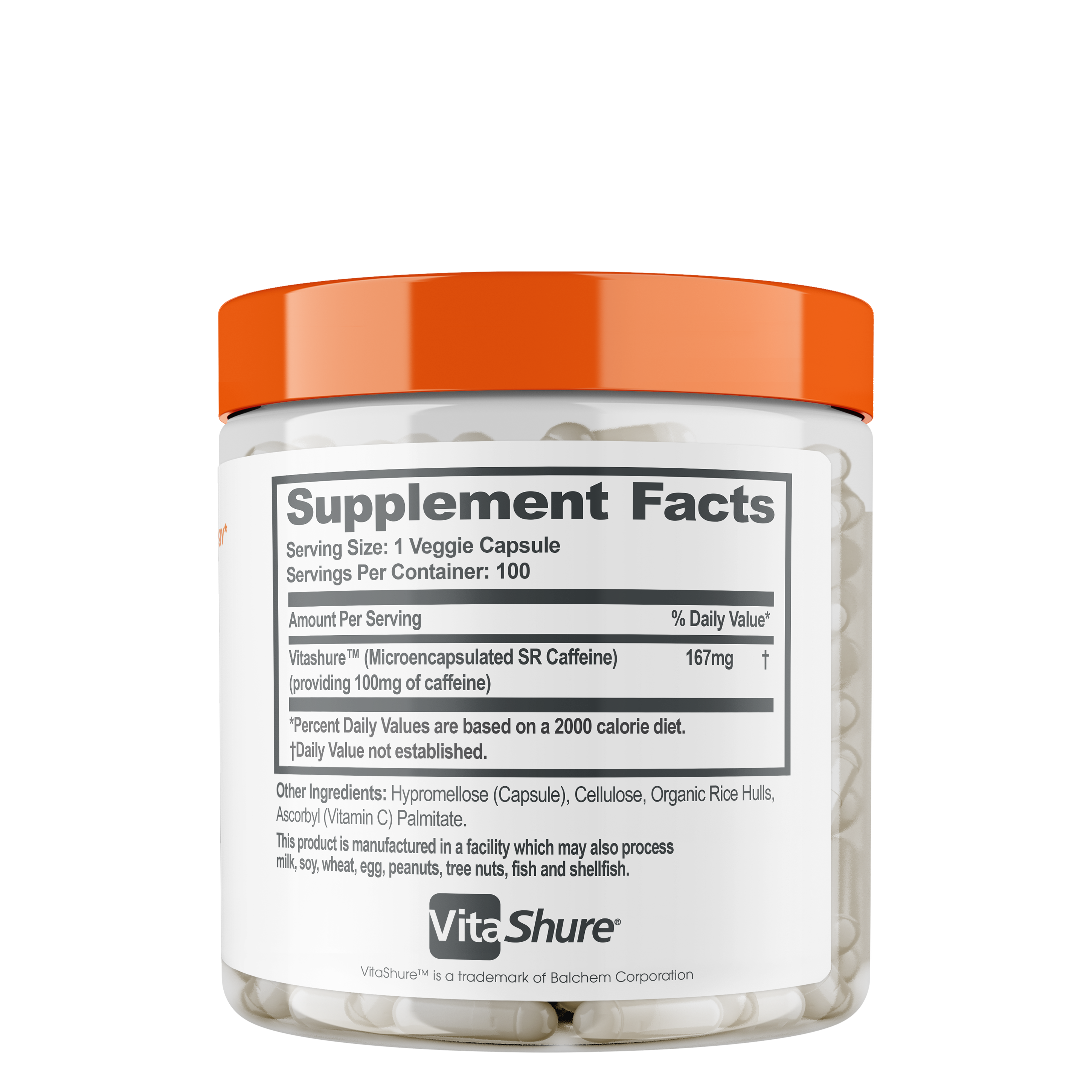 Taste is fantastic. Almost instant change in mental state. Laser focus. Clean motivation.

Tyler Bessire
Workout
Genius Caffeine
Be a Brainiac
GENIUS CAFFEINE provides true sustained energy, increasing metabolism and fat loss with an ultra-pure version of trademarked VitaShure caffeine.* Genius Caffeine takes maximum advantage of an innovative controlled-release, micro-encapsulation technique, providing a caffeine pill unlike any other on the market.*
Taste is fantastic. Almost instant change in mental state. Laser focus. Clean motivation.

Tyler Bessire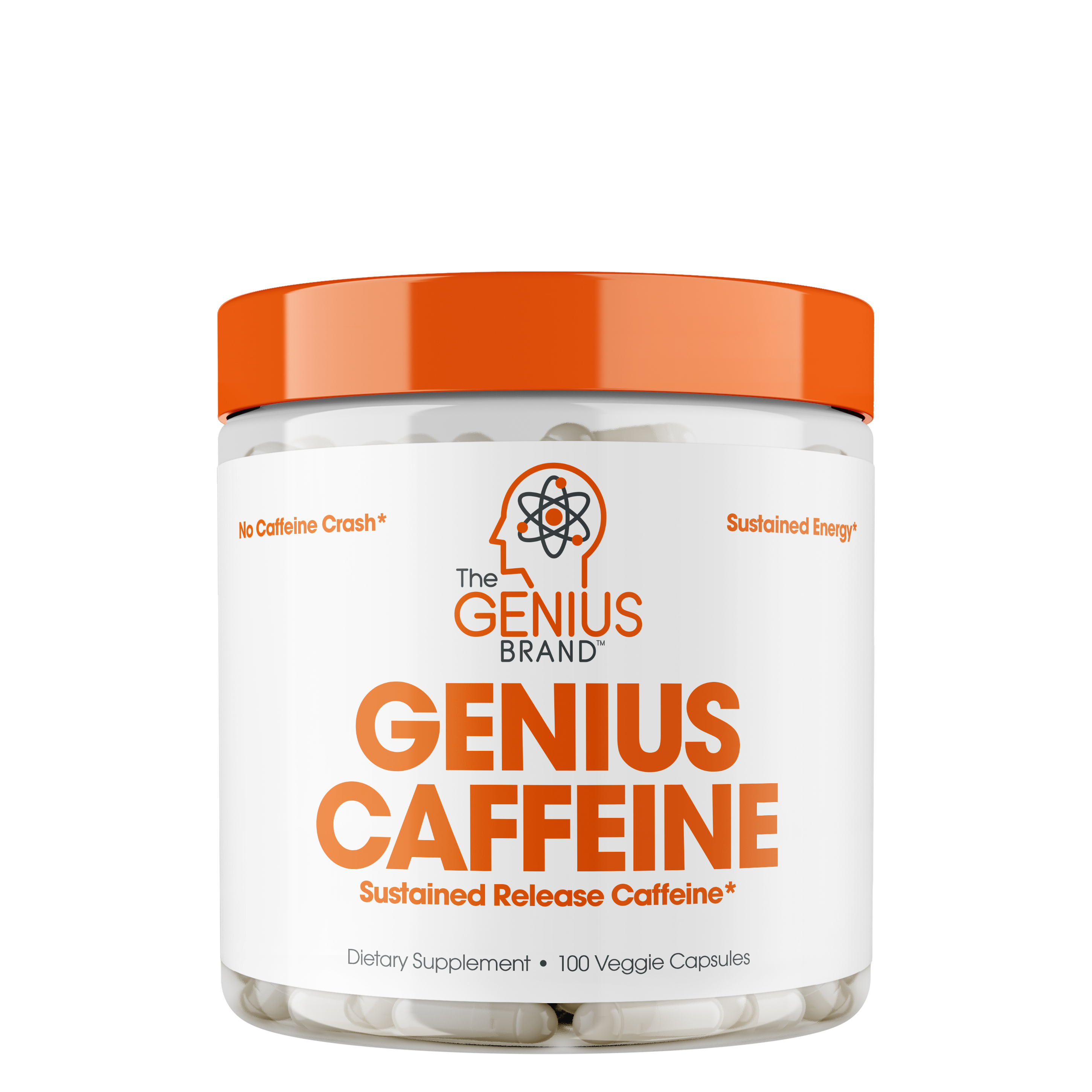 Be a Brainiac
Here's what Genius Caffeine can do for you:
Smooth, Long-Lasting Energy

Regular caffeine rapidly peaks in the body and wears off. This leads to a temporary rush of energy, only to leave you dragging a short time after. Genius Caffeine uses a novel sustained-release caffeine to provide smooth, long-lasting energy that keeps you going for hours on end.*
Enhance Performance in the Gym or at the Office!

Genius Caffeine provides the extra energy, motivation, and focus you need to crush your workouts or that big presentation at the office.*
Boost Metabolism & Weight Loss

Caffeine enhances thermogenesis and calorie burning. It also helps reduce appetite, thereby providing multiple ways to support weight loss.
Thanks to Genius Caffeine's sustained-release technology, there is no crash, anxiety, or "edgy" feelings when taking it, just smooth energy that lasts for up to 8 hours!*
Genius Caffeine is incredibly versatile and can be used throughout the day. Take 1 capsule with a meal up to three times a day. Consider using one serving in the morning as a replacement for your morning coffee, or for a much-needed energy boost pre workout, or in the early afternoon to help fight the "lull" we all feel now and then. Note: It is not recommended to consume Genius Caffeine within 6 hours of going to bed as it may lead to disrupted sleep.
For an added energy boost during training, combine one to two servings of Genius Caffeine with one serving of Genius Pre.* For extra endurance during your cardio workouts, take one serving of Genius Caffeine alongside one serving of Genius Electrolytes.* For increased fat burning, take a serving of Genius Caffeine alongside your daily dose of Genius Burn.* For greater mental energy and productivity, stack one serving of Genius Caffeine with one serving of Genius Mushrooms.* For a strong boost in mood and well-being, take one serving of Genius Caffeine with your AM dose of Genius Joy.*