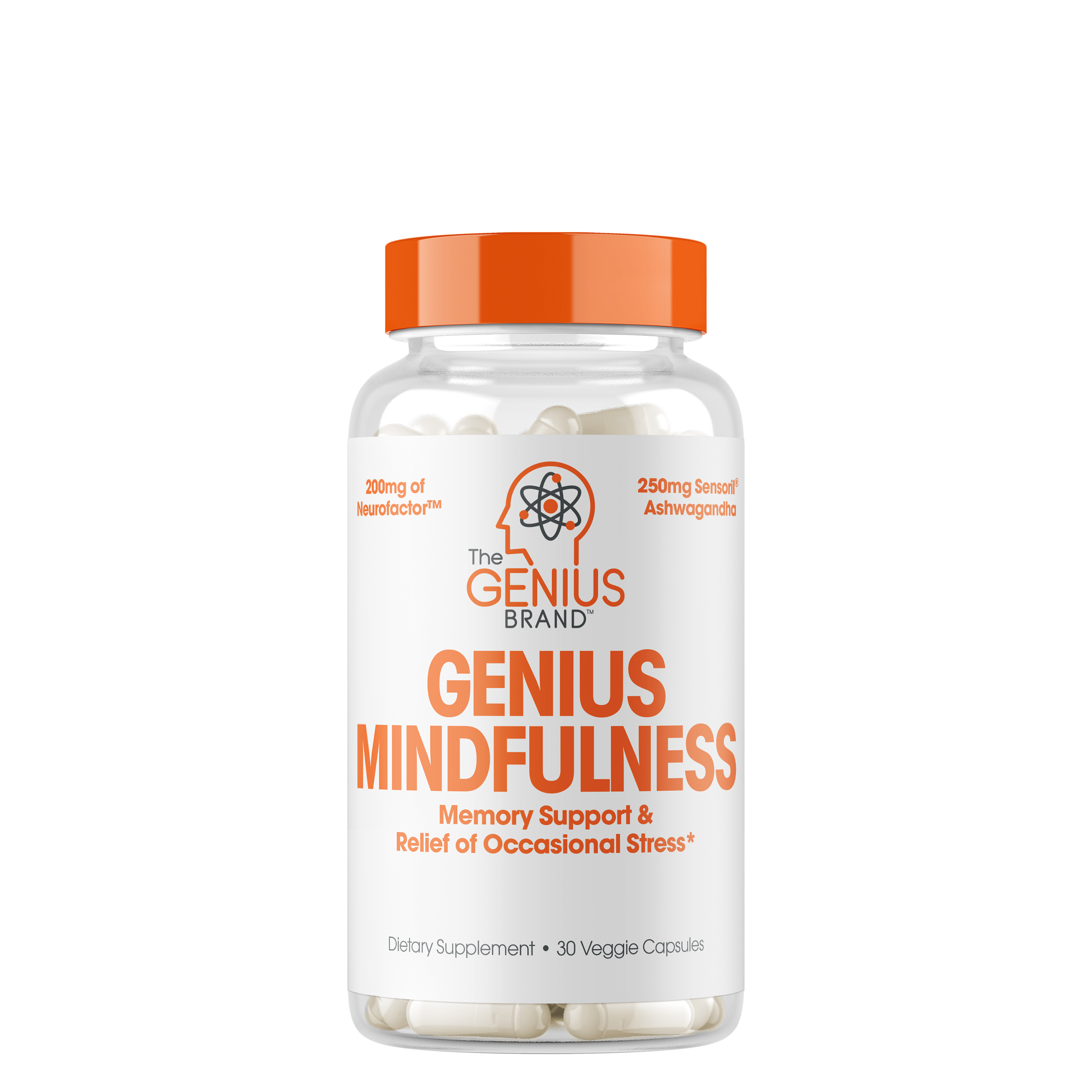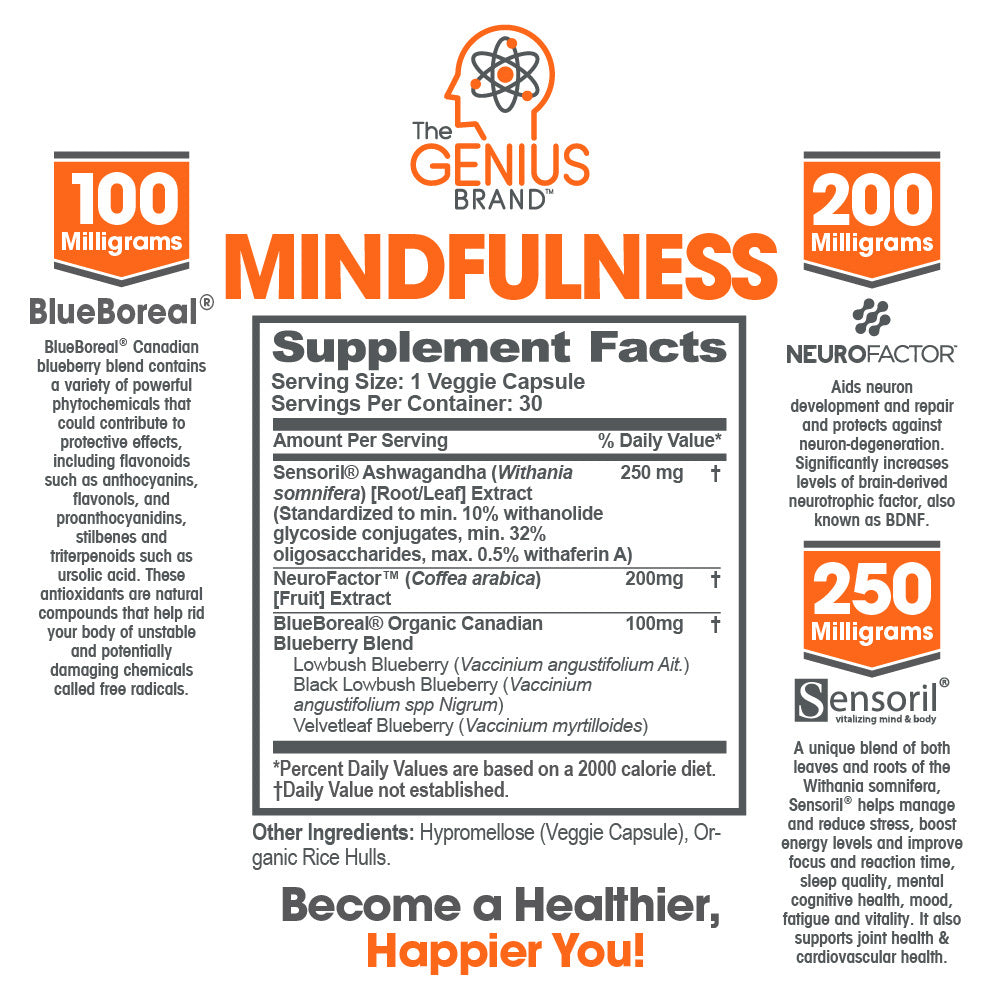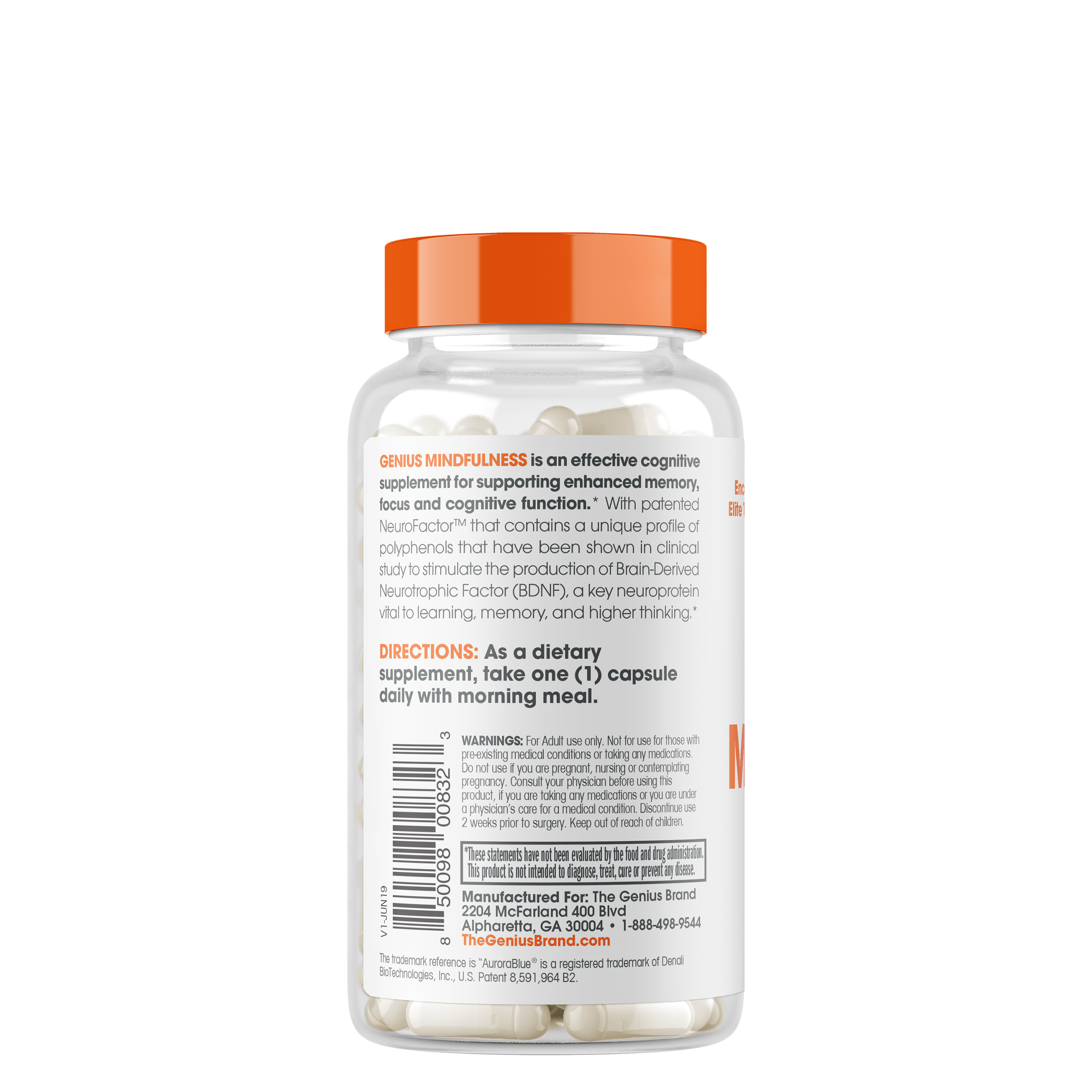 Taste is fantastic. Almost instant change in mental state. Laser focus. Clean motivation.

Tyler Bessire
Nootropics
Genius Mindfulness
Be a Brainiac
GENIUS MINDFULNESS is a powerful cognitive booster and stress relief supplement that enhances memory and focus while supporting peace of mind and general wellness. "The Power of Blueberries" Genius Mindfulness acts additionally as an antioxidant supplement thanks to the nutritional benefits of BorealBlue blueberry blend. Sourced from North American blueberry species in the boreal regionsPatented ingredient Neurofactor™ provides a unique profile of polyphenols, shown in clinical studies to stimulate production of Brain-Derived Neurotropic Factor (BDNF), a key neuroprotein vital to learning, memory, and higherthinking.* 
Taste is fantastic. Almost instant change in mental state. Laser focus. Clean motivation.

Tyler Bessire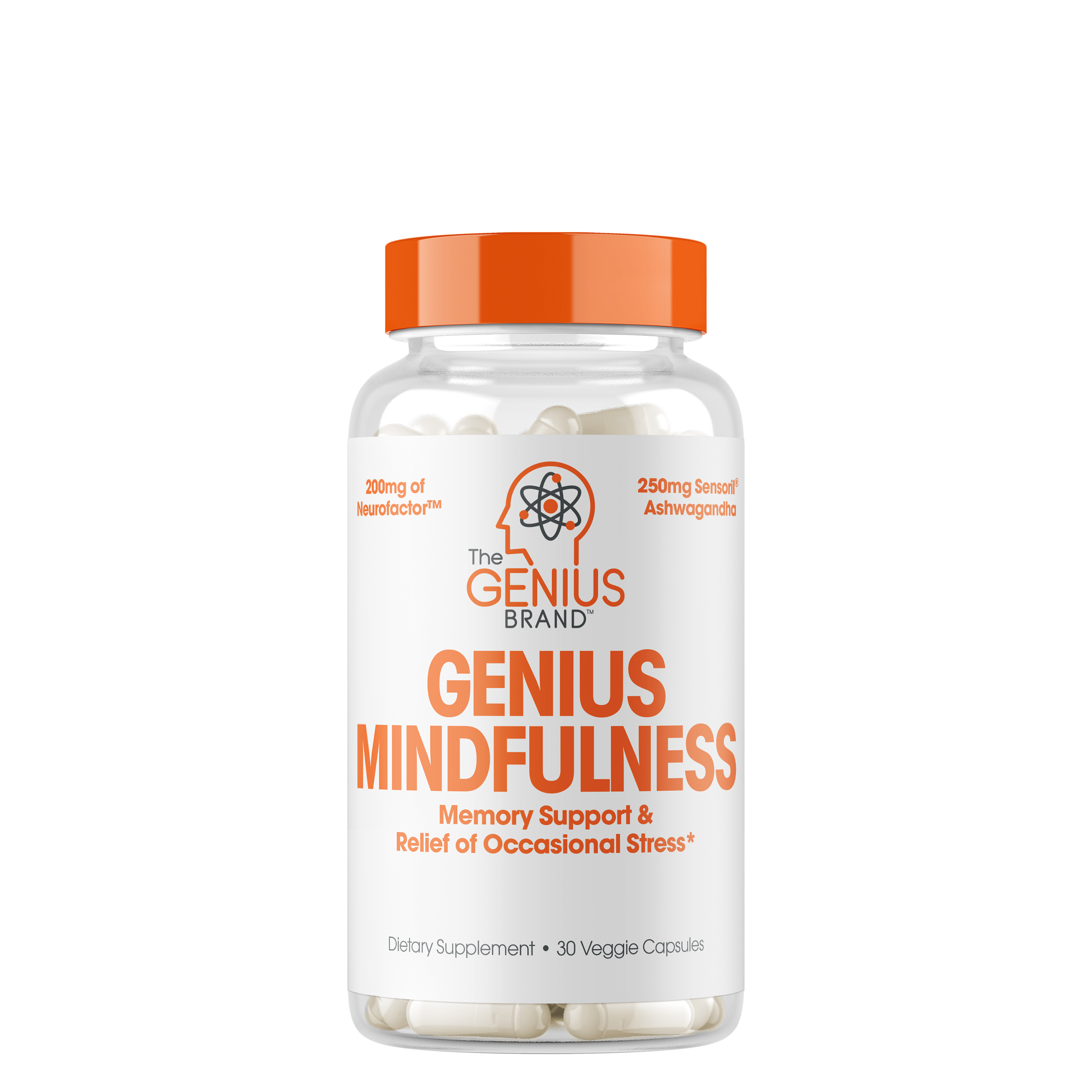 Be a Brainiac
Here's what Genius Mindfulness can do for you:
In a world full of distractions, and endless pleasure at our fingertips it is more important than ever to be mindful and conscious of our mental health. This anti-stress and anxiety supplement not only promotes relaxation but also adrenal fatigue and memory support.*
Give Your Adrenals a Break

Millions of Americans suffer from poor adrenal health and don't even know it. Symptoms include tiredness, trouble getting to sleep and waking up, craving salt and sugar, unexplained weight loss, reliance on stimulants such as caffeine, and nonspecific digestive problems. Genius Mindfulness contains the highly purified, trademarked Sensoril® Ashwagandha, to help reduce cortisol levels and support your adrenals.*
The Power of Blueberries x10

Genius Mindfulness acts additionally as an antioxidant supplement thanks to the nutritional benefits of AuroraBlue®'s trademarked blueberry complex.* Unlike competitors who may only use a blueberry extract to harvest the natural power of this fruit, AuroraBlue utilizes a whole berry concentrate.
Increase Focus and Attention

Genius Mindfulness is a brain boosting supplement that enhances mood, focus, and healthy aging with support from NeuroFactor™'s patented coffee plant extract, decaffeinated for no jitters.*
Start your day off with peace by consuming one (1) capsule of Genius Mindfulness daily with a glass of water during your morning meal.
For Increased Mood and Brain Support: Consume one serving of Genius Joy alongside your daily serving of Genius Mindfulness in the morning.* For Extra Cognitive & Immune System Support: Consume one serving of Genius Mindfulness along with one serving of Genius Mushrooms upon waking.*