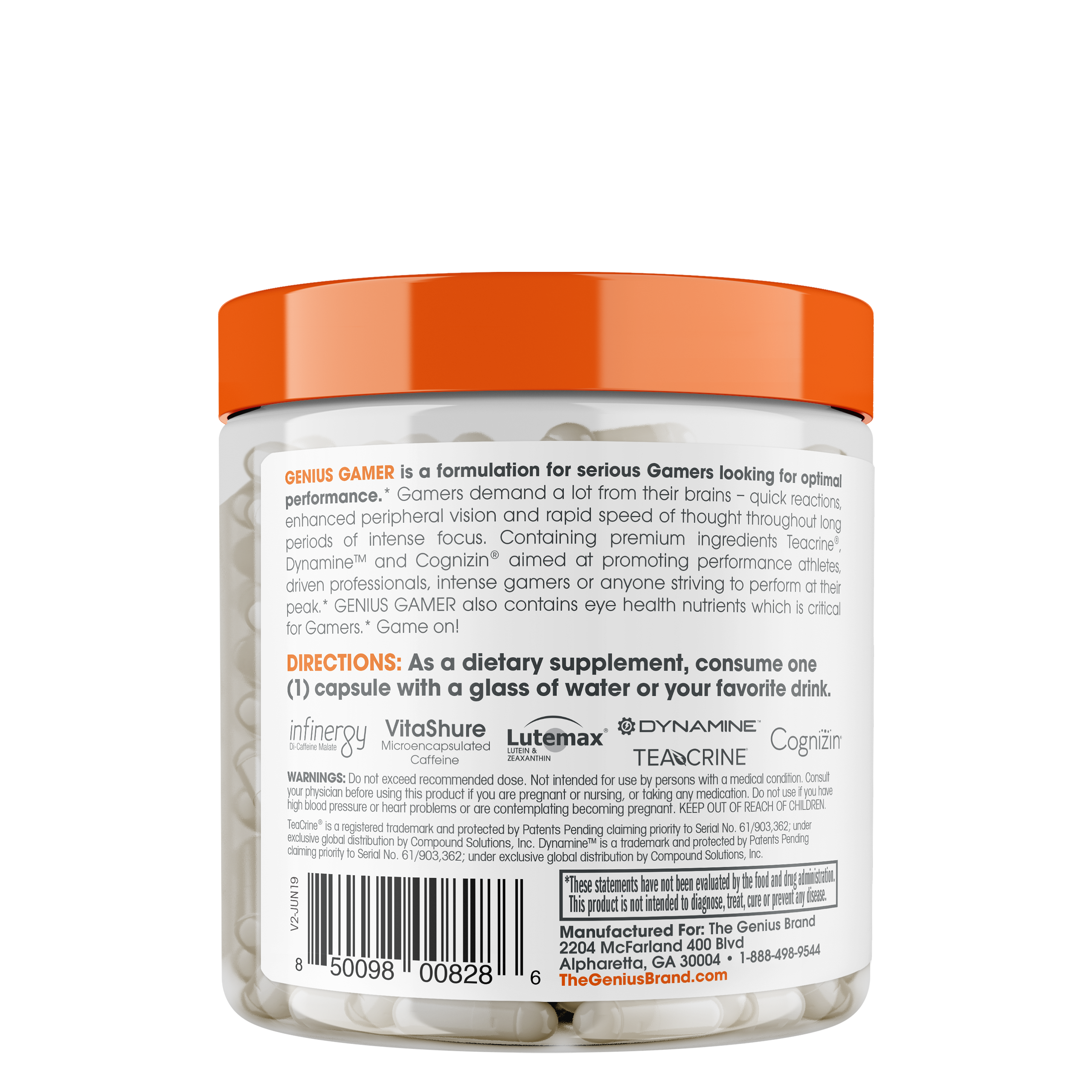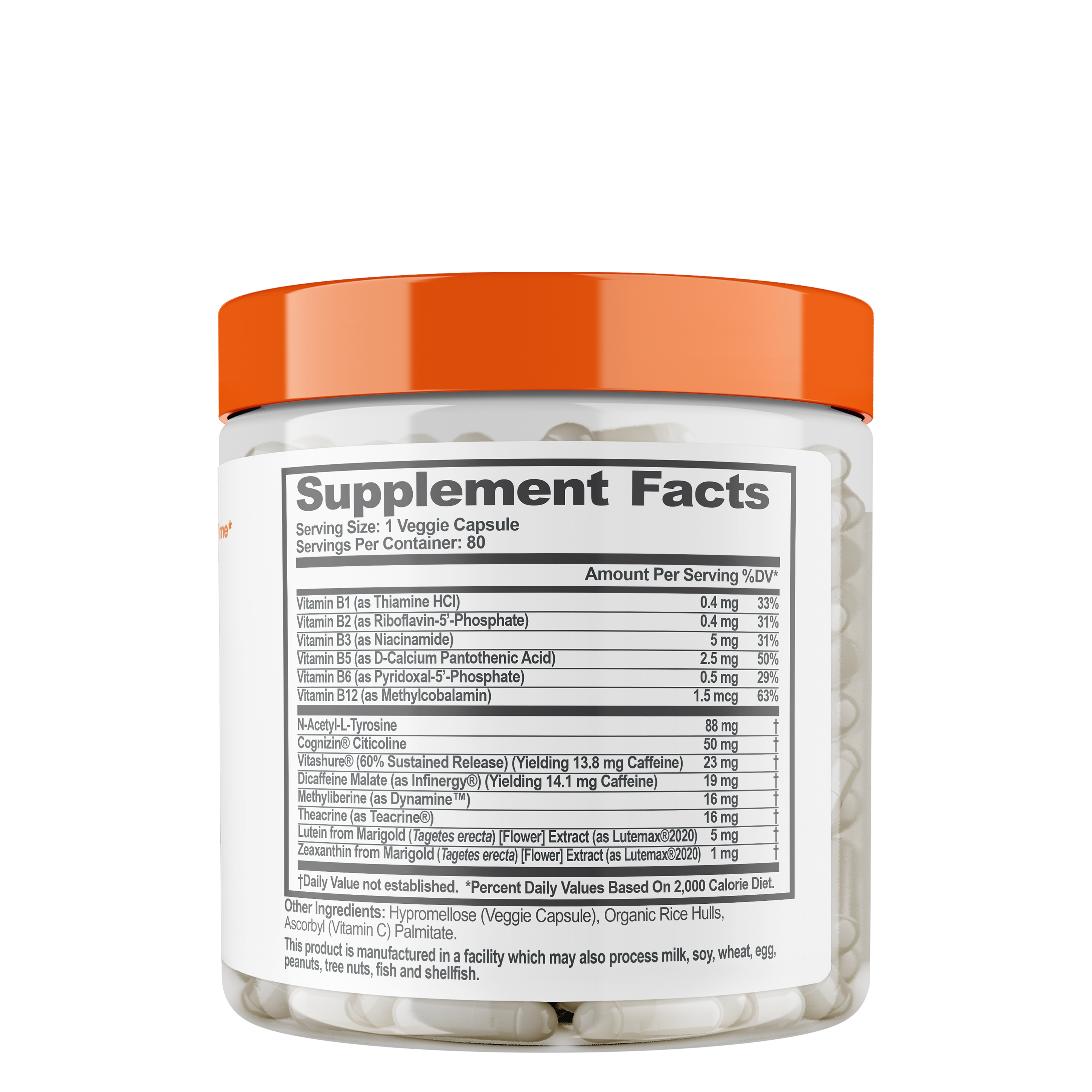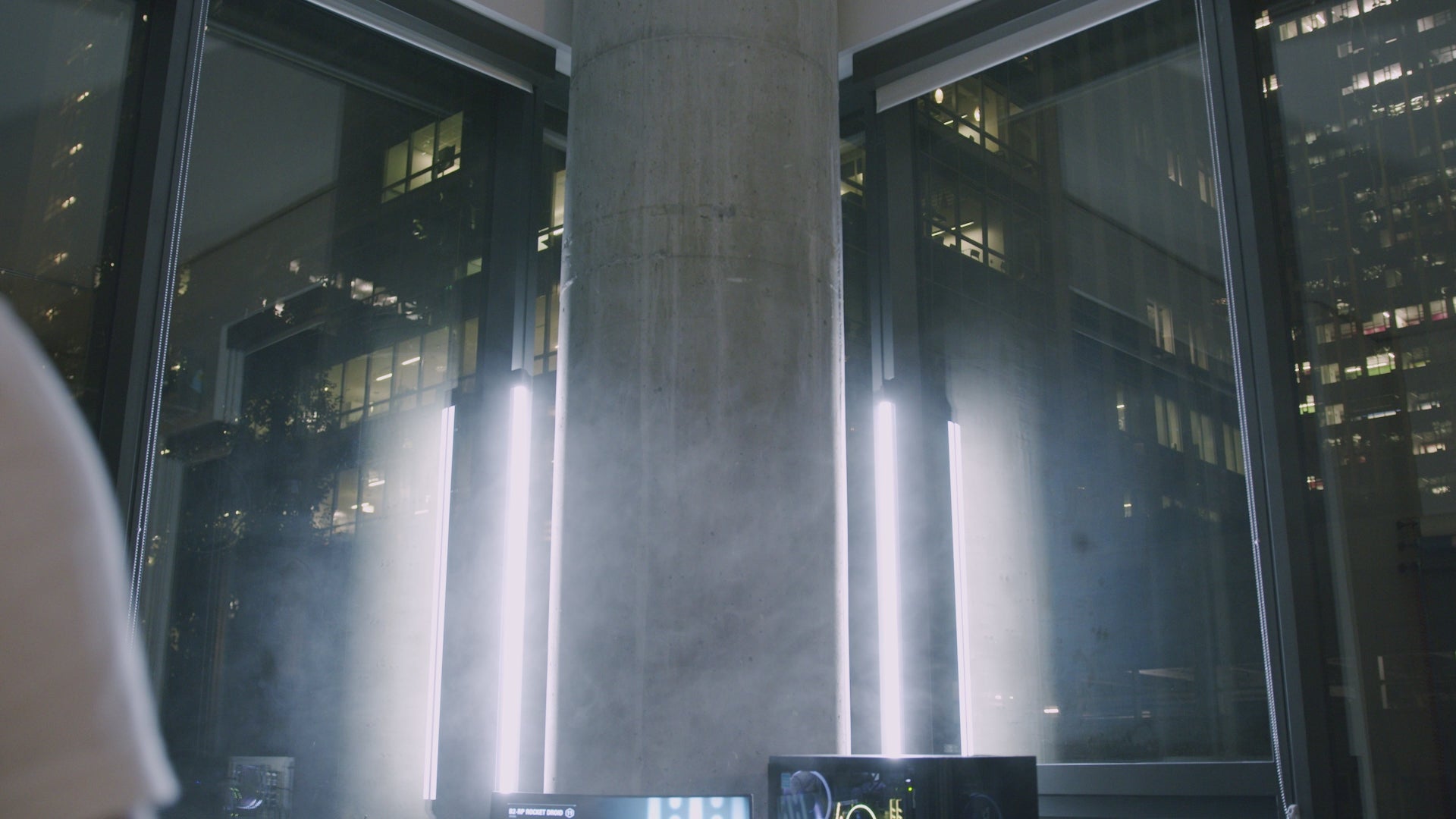 Nootropics
Genius Gamer
Be a Brainiac
GENIUS GAMER is a scientifically researched formulation for serious Gamers looking for optimal performance. Gamers demand a lot from their brains – quick reactions, enhanced peripheral vision and rapid speed of thought throughout long periods of intense focus. Premium ingredients Teacrine ®, Dynamine™, and Cognizin® deliver energy, focus, and improved motivation and mood without the jitters and crash of caffeine.* Game on!
Taste is fantastic. Almost instant change in mental state. Laser focus. Clean motivation.

Tyler Bessire
Be a Brainiac
Here's what Genius Gamer can do for you:
This elite gaming nootropic will have you "locked in" and crushing it!* Mental clarity, energy, focus, and increased reaction time are just a few of the benefits that this next level gaming supplement provides.*
Long hours in front of a computer or TV screen can have severe negative effects on your eye health. These eye vitamins featuring Lutemax® (trademarked version of Lutein) protect your eyes from the strain and other negative effects of blue light.*
Increased Reaction & Focus

Genius Gamer is packed with focus and brain boosting ingredients that will have you performing at your highest level.* Most energy pills, focus aids, and brain supplements are overhyped and under deliver. Whether you are a hardcore gamer, or just looking for something to increase your focus at work, this is for you!*
Esports has become more and more popular in the last decade. Pressure to make the cut or perform at high levels brings gamers to nootropics and smart drugs. NOTHING out there has brought the best natural ingredients together like Genius Gamer. Blue light protection, increased focus, increased reaction time, increased energy, and overall better performance when you need it most.*
Consume one (1) capsule with a glass of water or your favorite drink before starting, or during, your gaming session. You may also take Genius Gamer for additional focus and blue light protection while working at the office.* Consume no more than four (4) capsules in one day. Avoid use within 6 hours of sleep as caffeine content may cause restlessness.
For greater focus, energy, and overall cognitive performance, stack with one half (1/2) scoop of Genius Consciousness.* For additional concentration, reduced brain fog, and memory support, stack with 1-3 capsules of Genius Mushrooms.*