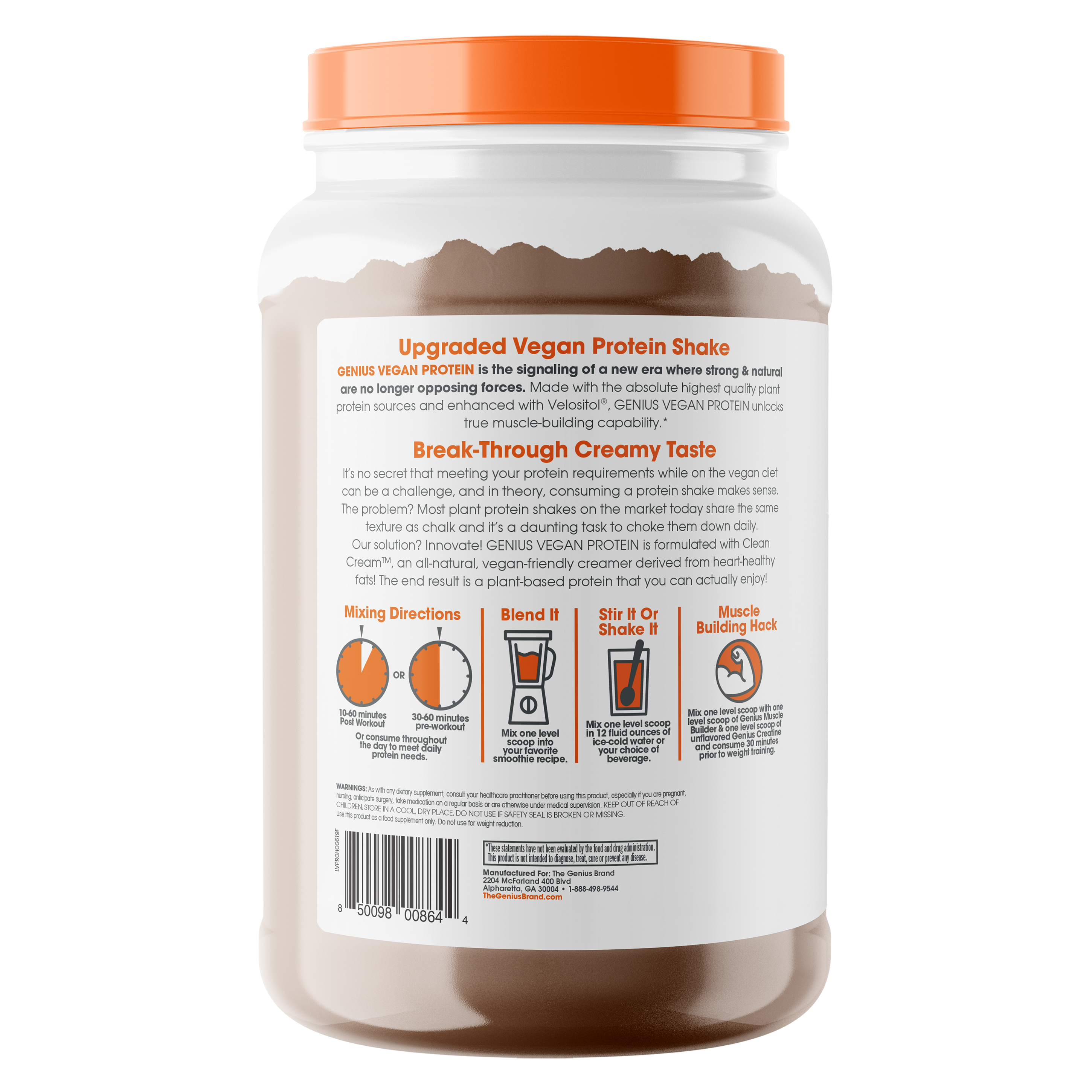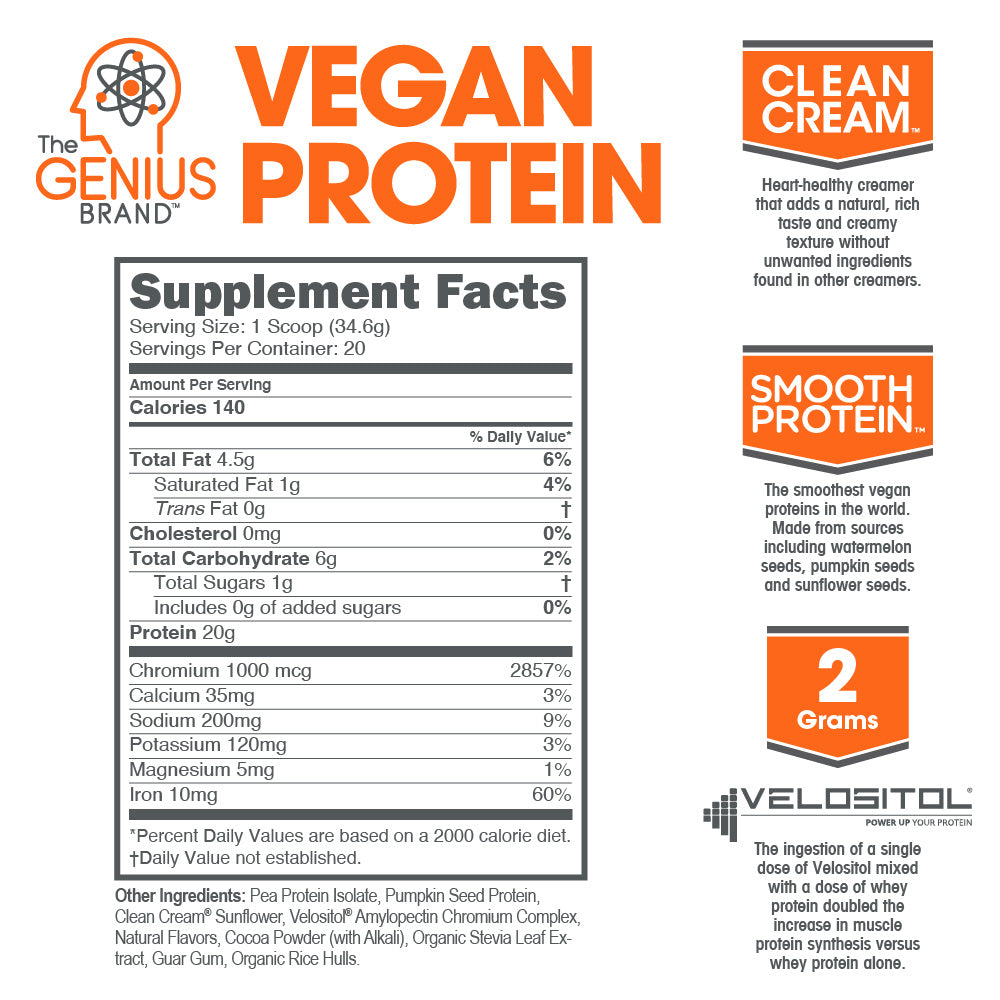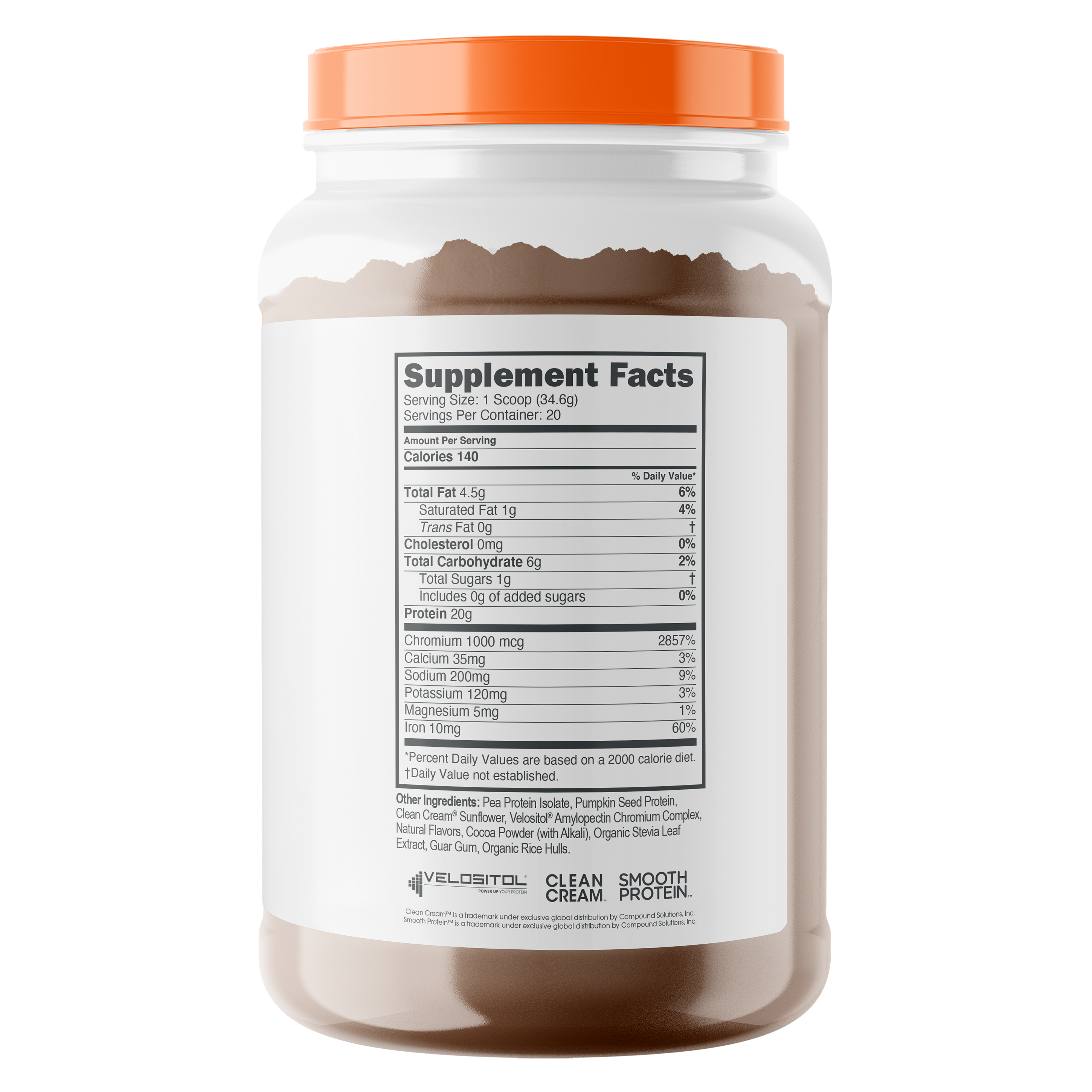 Taste is fantastic. Almost instant change in mental state. Laser focus. Clean motivation.

Tyler Bessire
Workout
Genius Vegan Protein
Be a Brainiac
GENIUS VEGAN PROTEIN is a smooth and creamy plant-based protein powder for vegans with elite muscle building needs.* 20g of Pea Protein Isolate and Pumpkin Seed protein alongside trademarked Velositol® for superior protein synthesis make lean muscle building easier than ever.* With no dairy or lactose, this anytime and anywhere vegan protein powder delivers truly Genius muscle fuel when you need it.*
Taste is fantastic. Almost instant change in mental state. Laser focus. Clean motivation.

Tyler Bessire
Be a Brainiac
Here's what Genius Vegan Protein can do for you:
Best Tasting Vegan Protein on the Planet

Our combination of 20g of Pea Protein Isolate and Pumpkin Seed is void of that gritty chalky profile associated with most plant proteins. With a smooth chocolate flavor created from Dutch Cocoa Powder and natural sweeteners, our vegan protein makes healthy living as delicious as it gets.*
Plant-based muscle building just got a lot easier! By fortifying our nutrition profile with the renowned protein supercharger Velositol® we've made building quality, lean muscle easier than ever. Velositol® in clinical studies has been shown to help increase protein synthesis.*
Our plant protein is 100% clear of all dairy and dairy byproducts like lactose. Even if you aren't following a strict vegan diet, replacing whey and dairy with elite plant-based muscle-building fuel is an excellent substitute that supplies you with the protein strong, healthy muscles need.*
Great Any Time of the Day

Whether you choose to use this as a post-workout supplement or as a simple meal replacement shake, the nutrition profile touts numerous benefits, and you can enjoy it whenever you may need.*
Take one (1) scoop 10-60 minutes after completing your workout, or 30-60 minutes prior to working out. You may also consume throughout the day to meet daily protein needs. Mixing Directions: Blender: Mix one (1) level scoop into your favorite smoothie recipe. Stirring/Shaking: Mix one (1) level scoop in 12 fluid ounces of ice-cold water or your choice of beverage.
For Improved Muscle Building and Recovery: Mix one (1) level scoop of Genius Muscle and one (1) level scoop of unflavored Genius Creatine and consume 30 minutes prior to weight training.