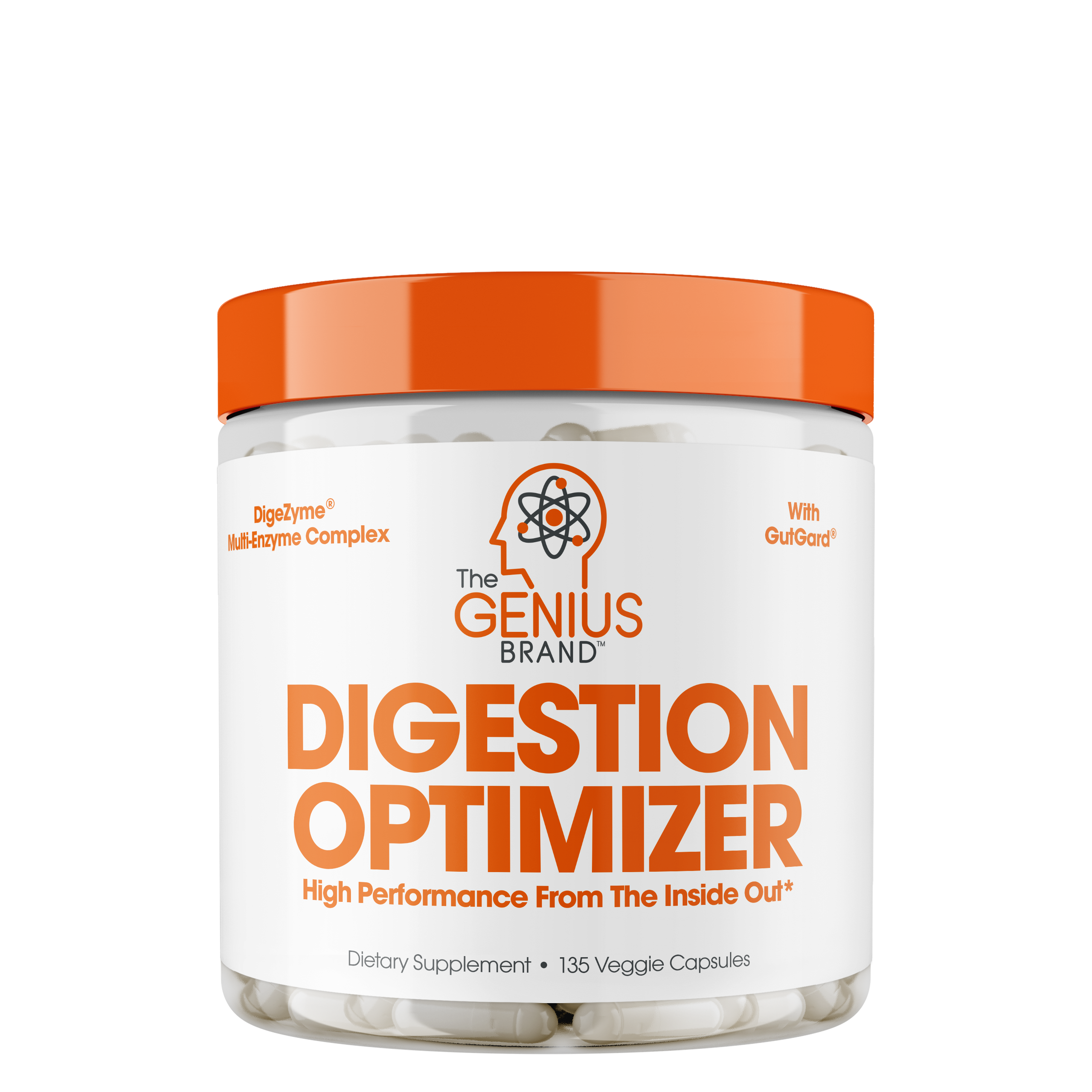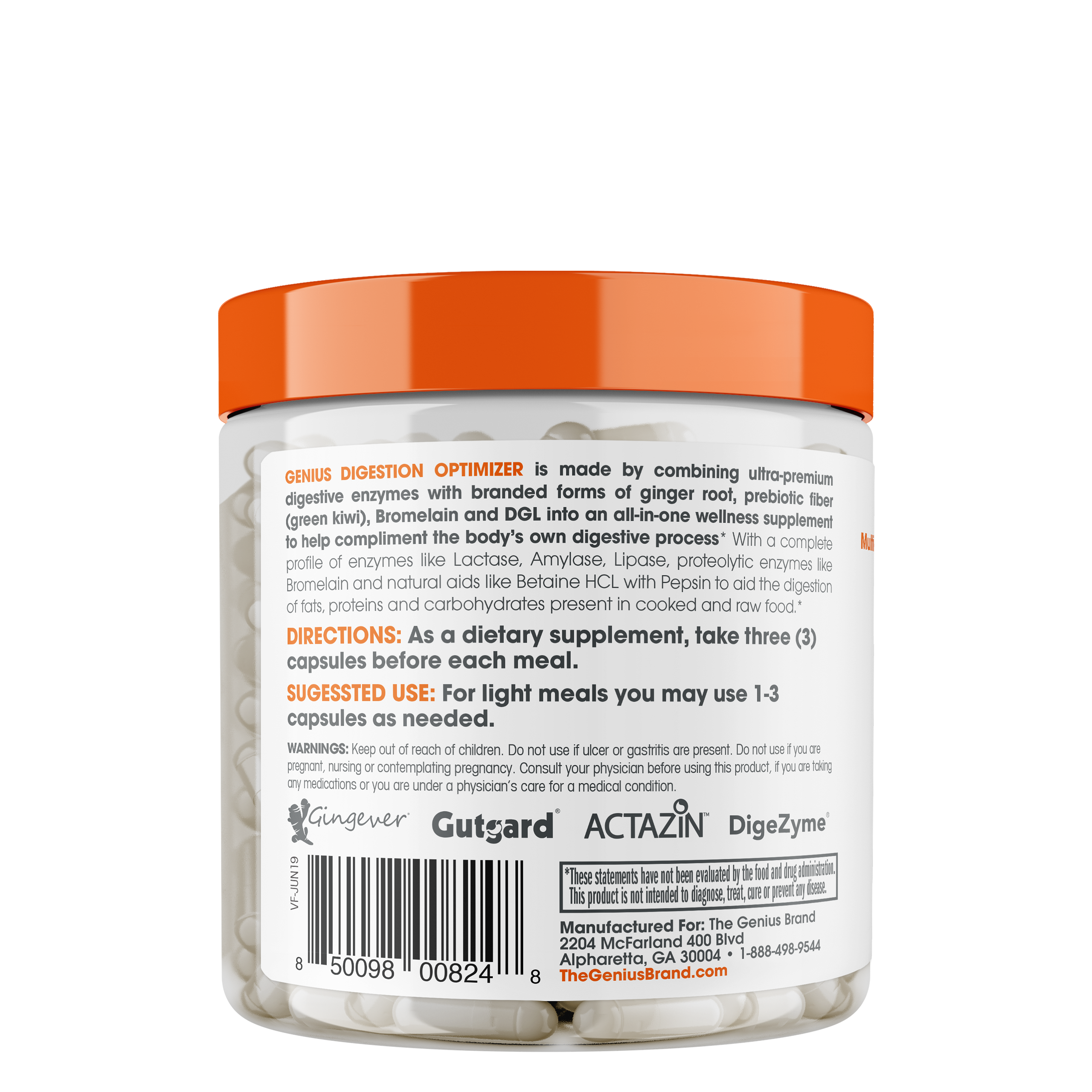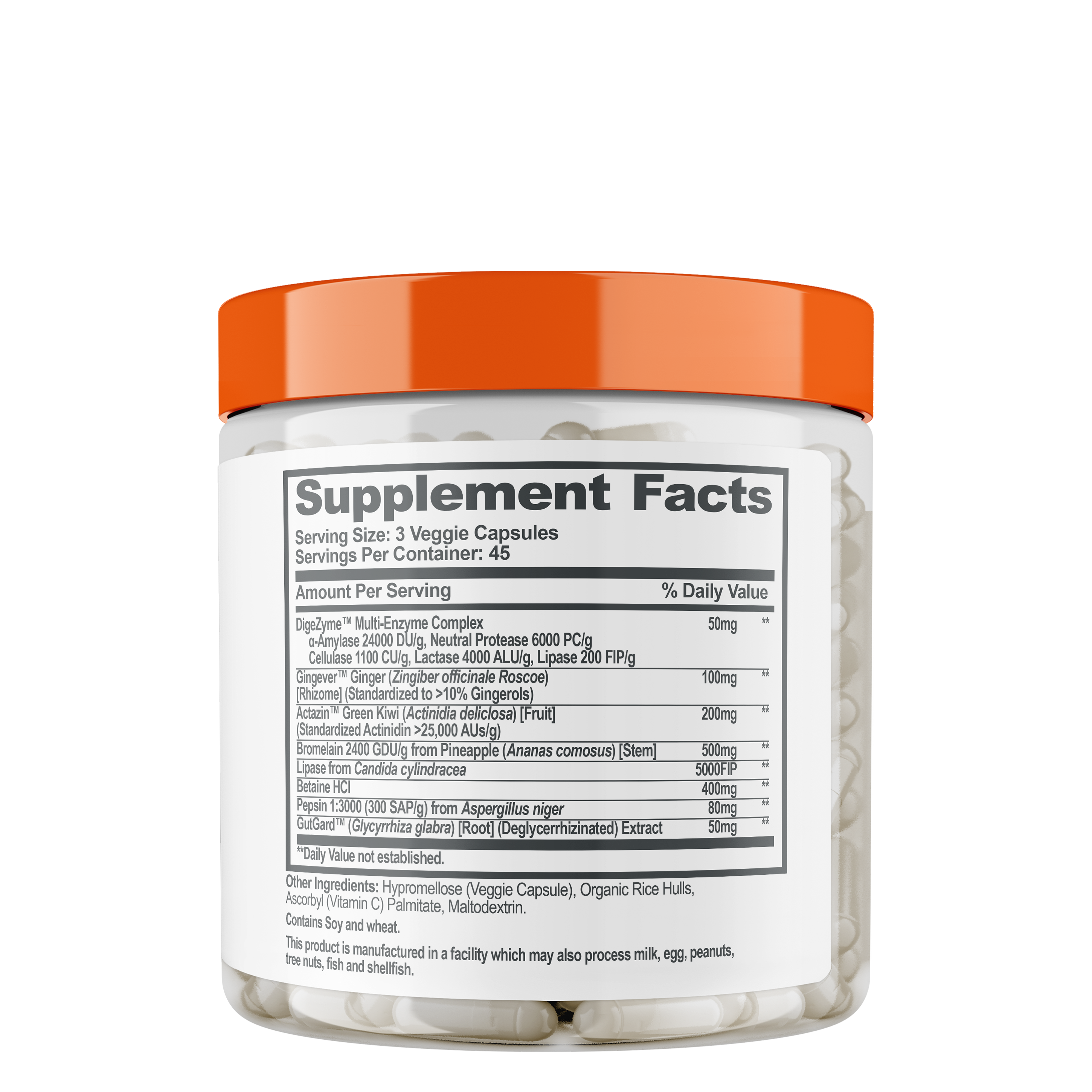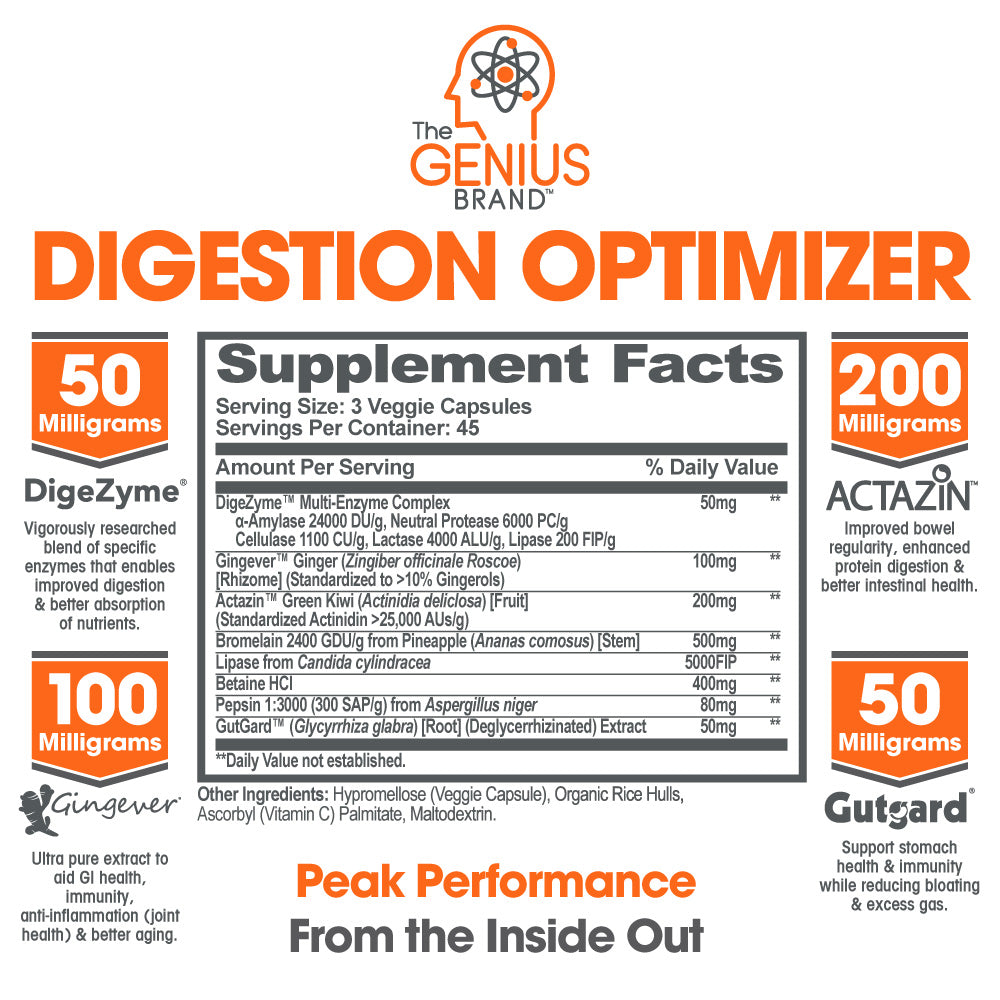 Taste is fantastic. Almost instant change in mental state. Laser focus. Clean motivation.

Tyler Bessire
New products
Genius Digestion Optimizer
Be a Brainiac
GENIUS DIGESTION OPTIMIZER delivers fast digestion support along with muscle recovery, sharper mental performance, and consistent energy levels.* All these advantages of Genius Digestion Optimizer are made by combining ultra-premium digestive enzymes with branded forms of ginger root, prebiotic fiber (green kiwi), Bromelain and DGL into an all-in-one wellness supplement.* Operate at your highest state of being with efficient digestive relief.*
Taste is fantastic. Almost instant change in mental state. Laser focus. Clean motivation.

Tyler Bessire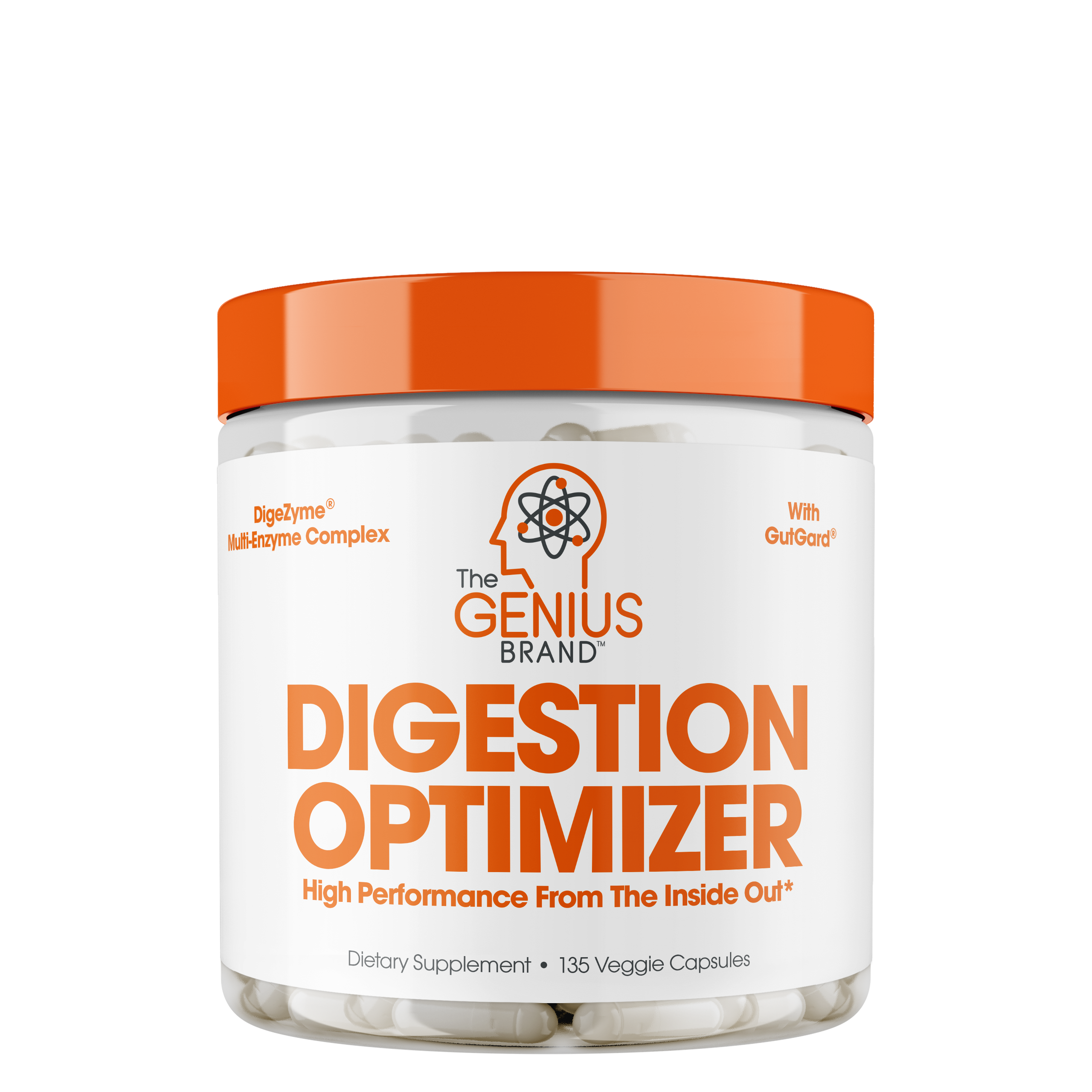 Be a Brainiac
Here's what Genius Digestion Optimizer can do for you:
Peak Performance from the Inside Out

Faster recovery, sharper mental performance, and consistent energy levels are just some of the advantages of optimized digestion.
Formulated to Restore Gut Health

Due to various toxins, lectins, and countless other inflammatory agents, leaky gut is on the rise. Our product was formulated, and the enzymes carefully selected, to be a shield for both men and women to protect their gut health.*
Natural Immune System Booster

It's long been known that ginger root extract not only helps with digestion but is also a major "X-Factor" for overall immune health. Genius Digestion Optimizer also includes prebiotics like green kiwi, that have been shown to help the body support its immune function.*
Reduce Gas and Stomach Bloating

Genius Digestion Optimizer comes packed with a complete profile of enzymes like lactase, amylase, lipase, proteolytic enzymes like bromelain, and natural aids like betaine HCL with pepsin. Lactose intolerance, gluten, and other foods won't have the same power to ruin your day.*
As a dietary supplement, take three (3) capsules before each meal. For lighter meals you may use 1-3 capsules as needed.
For Added Cognition and Immune System Support: Consume your daily serving of Genius Mushrooms at least 20 minutes before your serving of Genius Digestion Optimizer prior to a meal. For Additional Metabolism and Weight Loss Support: Take one (1) capsule of Genius Pro-GT in the morning with breakfast.